This particular model is ideally suited for numerous applications both indoor and outdoor where visual aesthetics are required to be maintained, yet still give good weathering, water flow and durability.
This product allows a 545 L/M high water flow rate. Due to this UDP75 models robust construction, it can be used as a conduit in factory floors, providing unlimited access in the future. When use for this purpose the top is a solid piece of 3mm 25 micron anodised aluminium giving great strength and durability ratings throughout it's lifespan. The channel itself is 100% recyclable virgin PVC.
Designed here in New Zealand.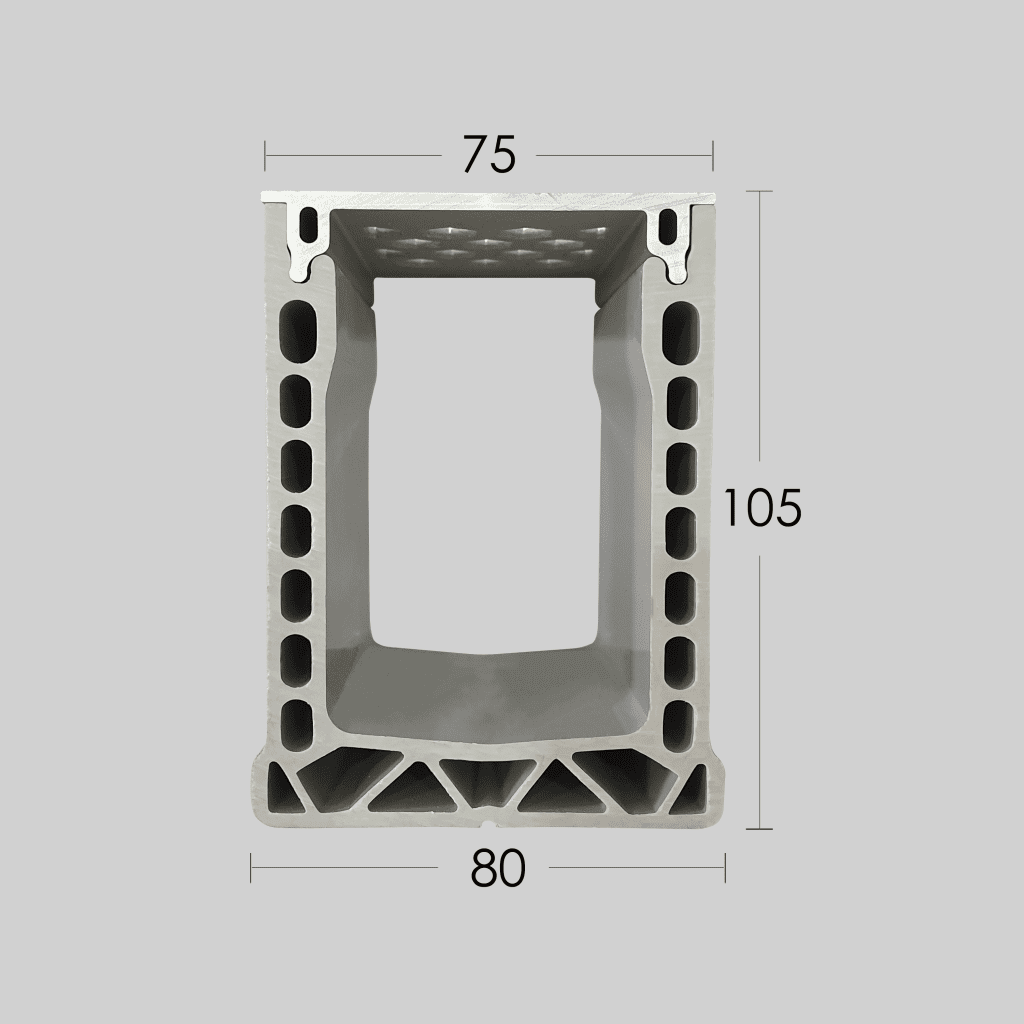 Pack Options for
Ultra Drain UDP75
High Performance Modular Linear Drainage
1 x 2M UDP 45 Base
1 x 2M UDP 45 Alloy Top
1 x 2M UDP 45 Construction Cover
2 x UDP 45 End Cap
1 x UDP 45 Spigot
1 x UDP 45 Joiner
2 x 2M UDP 45 Base
2 x 2M UDP 45 Alloy Top
2 x 2M UDP 45 Construction Cover
2 x UDP 45 End Cap
2 x UDP 45 Spigot
2 x UDP 45 Joiner
Honeycomb available on request.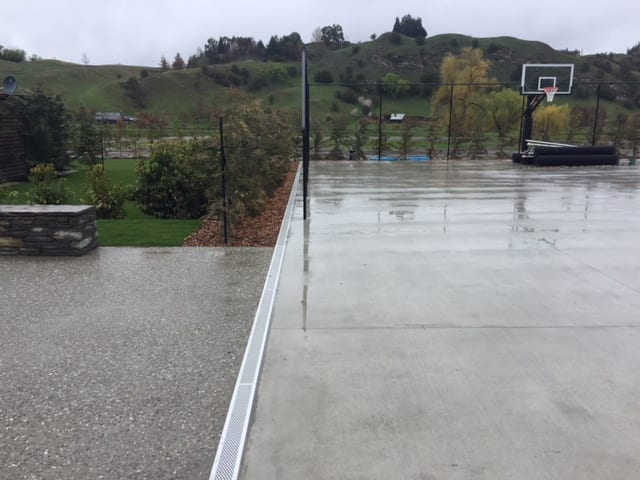 Channel has a inbuilt 6 degree fall, to eliminate pooling

Honeycomb grate option, specifically design for leafy areas

Alloy top is now a compression fit, to help with structural integrity

Simply use PVC Solvent Cement for any joins 

Pre-made right angle corners available

Can also be used for ducting and other commercial purposes, such as airflow for indoor pools.
Like this product? What's next?