The Original Ultra Drain Profile
The Ultra Drain Alloy grating is extruded in a 6063A Aluminium alloy to provide a high tensile top with very consistent forming qualities which is then marine anodised to give an extremely high corrosive resistant finish. Where additional grip is required you can get the Sure Grip grating which provides a textured finished.
These versatile drain systems can be either locked into place between pavers or concreted into place, dependent upon which application it is being used for.
Ultra Drain 100mm x 100mm wide, available in 1.8m lengths.
Designed here in New Zealand.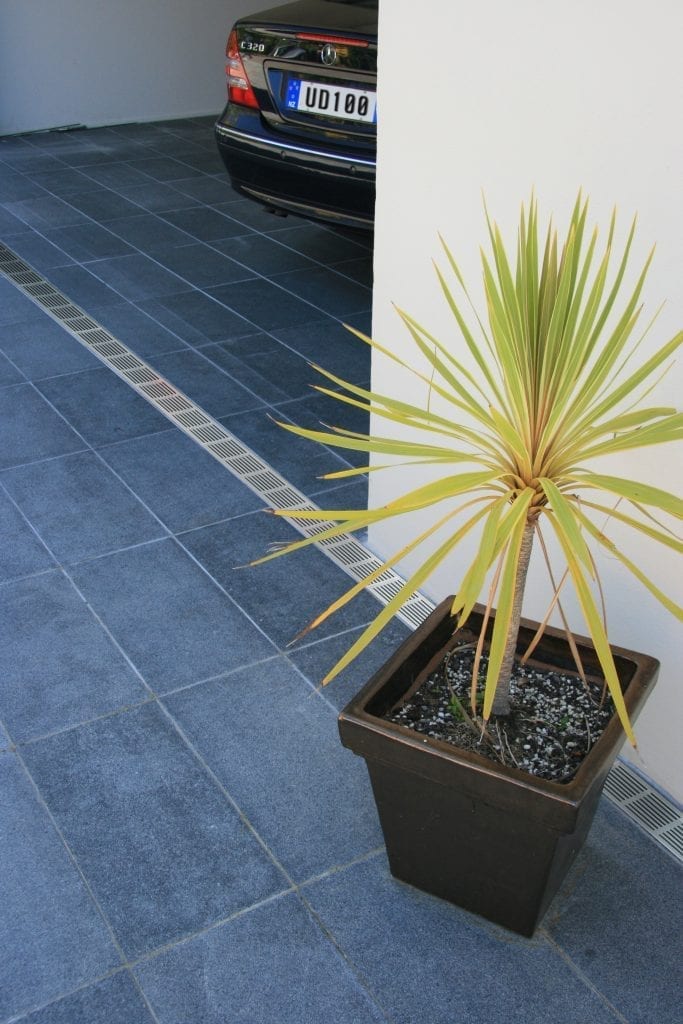 Our options for your
Ultradrain UDP45
High Performance Modular Linear Drainage
Parts & Fittings
Available Accessories
Spigot
Bottom Outlet
Right Angle Corner
End Cap
Joiner
Construction Cover
Product is designed for DWV Pipe Sizing. 
Ratings
Waterflow: 330L/M
Open End Discharge 0.5 Fall to Cesspit
Vehcile Rating: 1000kg per infalted tyre
Channel has a inbuilt 6 degree fall, to eliminate pooling

Honeycomb grate option, specifically design for leafy areas

Alloy top is now a compression fit, to help with structural integrity

Simply use PVC Solvent Cement for any joins 

Pre-made right angle corners available

Can also be used for ducting and other commercial purposes, such as airflow for indoor pools.
Like this product? What's next?