Coconut Drift
by CMP Porcelain
For those seeking a light tile or coping option around their pool or landscaping build, without the obvious glare and reflection of a stark white tile, Coconut Drift is the tile for you! 
This stunning white & light grey pearl like tile can provide a warm refreshing look with the ease of maintenance found with porcelain tiles. Contrasts itself beautifully with any pool colour, surrounding planting or home joinery
Advantages of
CMP Porcelain
Let us help transform your dreams & ideas
Anti-Slip
The Anti-slip of our 20mm outdoor tile reaches R11 to R13 international ratings, close to that of natural stone.
Stock Sizes
Tiles
Copings (Only Arissed Available)
600(A)x300x40/20
600(A)x600x40/20
Custom tile sizes, finishes and copings available upon request (Please allow 8-12 weeks for delivery)
Structural Tile
CMP Porcelain 20mm outdoor tile reaches 10200N while to get the same rating from natural stone you would need 40mm.  Perfect for deck jack pedestal systems, driveways, silca mat decking systems and much more
Water Absorption
20mm outdoor porcelain tile water absorption <0.5% abrasion resistance: class 3.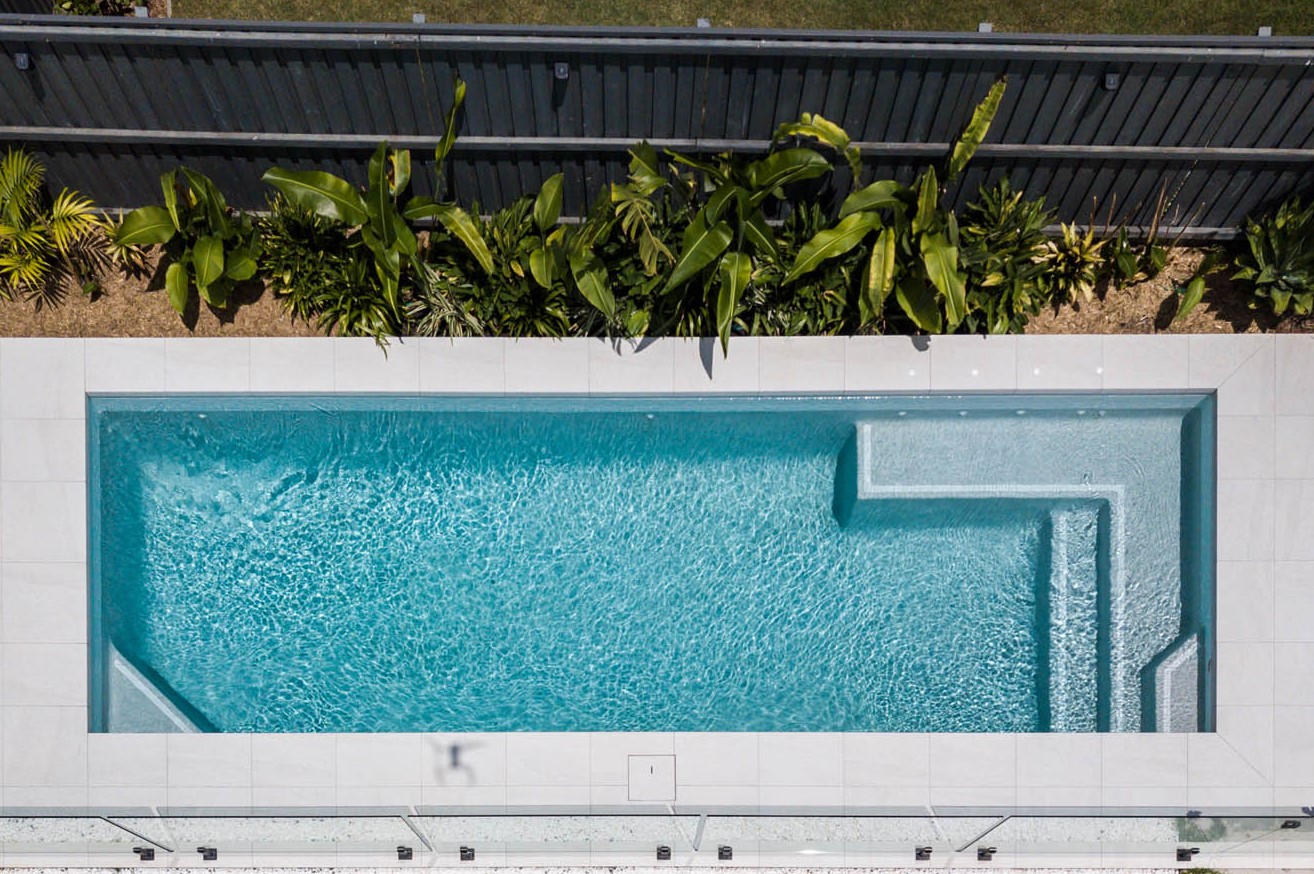 Why You Need To
Choose Porcelain
?
Minimal maintenance is required. These tiles do not require sealing. Porcelain's dense surface absorbs very little moisture, so spills that might seep into another material and cause a stain, can easily be wiped up with a damp cloth or hosed off. Coconut Drift generally only needs to be swept and cleaned with water and a mild detergent regularly. It is the perfect material for those who want a quality natural stone look with very little effort. 
Like this stone? What's next?